Sami Kefalonia
Utopia Luxury Villa Kefalonia
---
Utopia Luxury Villa Kefalonia located just 2km from the picturesque harbour of Sami and 1km to the quieter village of Karavomylos. Sami is the ideal place to settle and organize your excursions because is established at the center of the island. Even if you have a car or not, you will find so many things that are worth a visit. You will find a variety of shops, ATM's, super markets and taverns serving local wine and excellent fresh fish. Everything you need is just a few minutes away. Sami also has a Health Center operating 24hrs in any case of emergency.
The nearby village of Karavomylos is probably the most peaceful and beautiful place of the island, featuring an absolutely magnificent lake, with ducks and geeses swimming beside the 'Old Mill'. The road connecting the two villages is amazing for walking about and let your self gaze at the stars while listening to the sea. This region is known for its many caves, in particular the Drogarati Cave with its amazing stalaktites & stalagmites and wonderful acoustics and the Melissani Lake with its beautiful blue water and fascinating natural wonder.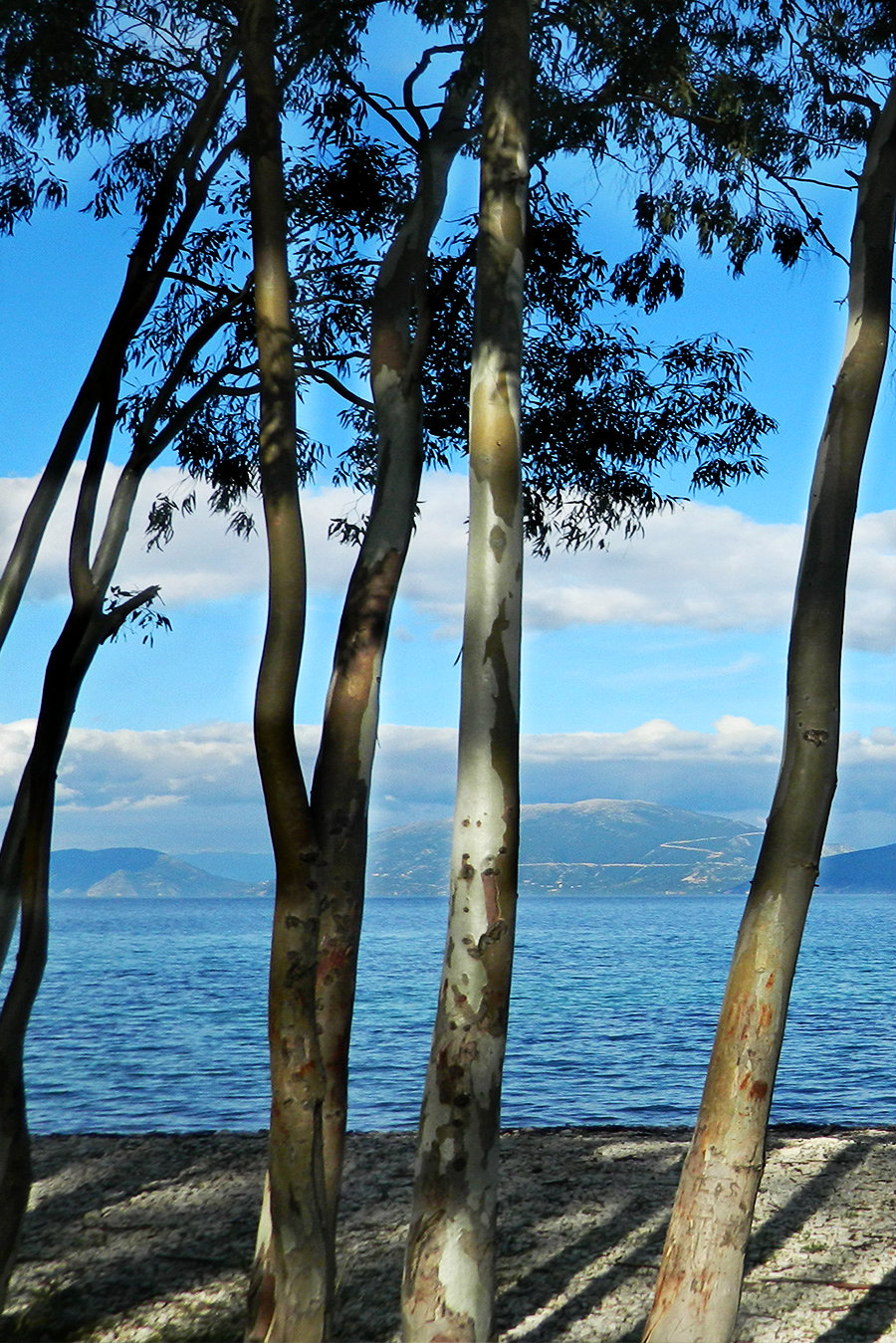 From the other side of the village of Sami Kefalonia, you will find Antisamos Beach, a picturesque place with indescribable water. A wild scenery and a landscape that will blow your mind. You can also get there from various walking trails throughout the local mountains, all of them offering an endless shade that seem to come out from a fairy tale.
From Sami it is very easy to drive north to the Agia Paraskevi beach or the harbour village of Agia Efimia and onto either Myrtos Beach or further north the tranquil village of Fiscardo. Whilst a drive to the south of Sami takes you to Poros and the lovely sandy beach resort of Skala.
DISTANCES
From Airport: 32 km

From port of Sami: 2 km

From Antisamos Beach: 6 km
Luxury Villa in Sami Kefalonia